ICEKS Home Page | ICEKS Concert Series | Artist Biographies | Program Notes
Artist Biographies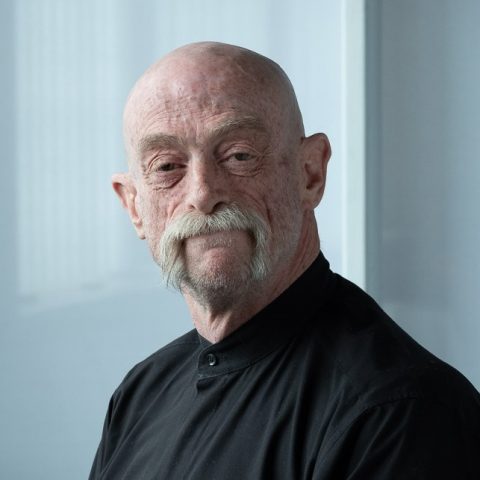 David Schrader Equally at home in front of a harpsichord, organ, piano, or fortepiano, David Schrader is "truly an extraordinary musician ... (who) brings not only the unfailing right technical approach to each of these different instruments, but always an imaginative, fascinating musicality to all of them" (Norman Pelligrini, WFMT, Chicago). A performer of wide-ranging interests and accomplishments, Mr. Schrader has been invited to perform at the American Guild of Organists' national convention on three occasions performing as a featured artist with the Dallas Symphony Orchestra (1994), the San Francisco Symphony Orchestra (1984), and the Colorado Symphony Orchestra (1998). Mr. Schrader has appeared as a soloist on organ and on harpsichord with the Chicago Symphony Orchestra having performed under the direction of Sir Georg Solti, Daniel Barenboim, and Pierre Boulez. He has also appeared with theGrant Park Symphony under Carlos Kalmar, and with many other orchestras throughout the United States and Canada.
Mr. Schrader has appeared at the Brooklyn Academy of Music as the repetiteur and principal harpsichordist in Chicago Opera Theater's highly acclaimed production of "Orfeo" under Jane Glover. In May of 2002 he performed five concerts as the featured performer at the prestigious Irving Gilmore Keyboard Festival, performing concerts on organ, harpsichord and clavichord. And, in the summer of 2002 Mr. Schrader appeared as a soloist at the Ravina Festival under the direction of Nicholas Mc Geghan performing all six of the Bach Brandenberg Concertos.
Mr. Schrader has appeared at numerous music festivals throughout the United States and Europe. At the prestigious Irving Gilmore Keyboard Festival, he was the featured performer performing five separate concerts, performing on organ, harpsichord and clavichord. He performed as the Artist of the Year at the Oulunsalo Soi Music Festival in Oulu, Finland. In 2000 he was the harpsichord soloist with the Nagaokakyo Chamber Ensemble in a tour of Japan under Yuko Mori and the Canadian baroque orchestra Tafelmusik in a European tour, He has also performed at the Aspen Music Festival, the Michigan Mozartfest with Roger Norrington, the Connecticut Early Music Festival, the Manitou Music Festival, and the Woodstock Mozart Festival where he performed as soloist and conductor.
A resident of Chicago, Mr. Schrader leads an active musical life at home. He performs with Trio Settecento, as well as regularly performing recitals and concerts. He has performed on numerous occasions with Chicago's Music of the Baroque, the Newberry Consort, and Bach Week in Evanston. Mr. Schrader has appeared with Chicago Chamber Musicians, Contemporary Chamber Players, Chicago Baroque Ensemble, Rembrandt Chamber Players, Baroque Band, and The City Musick. His recordings can frequently be heard on WFMT radio (Chicago) and on live broadcasts as part of WFMT's "Live From Studio One" programming. Mr. Schrader's recording with Grant Park Symphony of Music for Organ and Orchestra by American composers is the first recording of the Casavant Frères organ in Chicago's Symphony Center which was described by John von Rhein of the Chicago Tribune as a "rich palette of sounds and deft rhythmic interplay ...Schrader's 17th recording for the Chicago-based indie label may be his best yet. Go for it,"
Mr. Schrader's other recordings include concerti of J. S. Bach with the Stuttgart Chamber Orchestra, and continuo with the Chicago Symphony Orchestra for both recordings of Sir Georg Solti's "Creation", and the "St. Matthew Passion" and "Messiah". Mr. Schrader has many releases of solo repertoire on the Cedille label, including the music of J.S. Bach, Soler, Franck, Vivaldi, Dupre and Domenico Scarlatti. His recording of Soler "Fandango & Sonatas" was described thus "We have never heard more beautiful, natural, realistic harpsichord sound .. The playing? Excellent ... There is no better recording on CD" (American Record Guide). "The popular 'Fandango' has perhaps never received so exhilarating a reading" (Chicago Tribune)." His recording of J. S. Bach "Fantasies & Fugues" "captures the sense of improvisatory, virtuosic energy that is to be found so plentifully in this music." (Continuo) Mr. Schrader has also recorded for the Centaur and CRI labels. Mr. Schrader has made several recordings with Trio Settecento and with Baroque Band.
Mr. Schrader was on the faculty of Roosevelt University, Chicago College of Performing Arts - Music Conservatory where he taught both graduate and undergraduate courses for 35 years. From 1993 through 1995 he directed the Collegium Musicum at Northwestern University. He has also taught at the Music Institute of Chicago (formerly known as The Music Center of the North Shore.) For 35 years, he was the organist of the Church of the Ascension (Chicago), whose liturgies commanded a national reputation for musical integrity. Mr. Schrader received a Doctor of Music degree in organ from Indiana University as well as the coveted Performer's Certificate. He received a Bachelor of Music in piano and a Bachelor of Music in organ from the University of Colorado. His principal teachers have been Storm Bull, Abbey Simon, Oswald Ragatz, Anthony Newman and Everett Jay Hilty.
For information about Mr. Schrader's recordings and his future performances, please see Mr. Schrader's web site: http://www.davidschrader.NET
ICEKS Home Page | ICEKS Concert Series | Artist Biographies | Program Notes